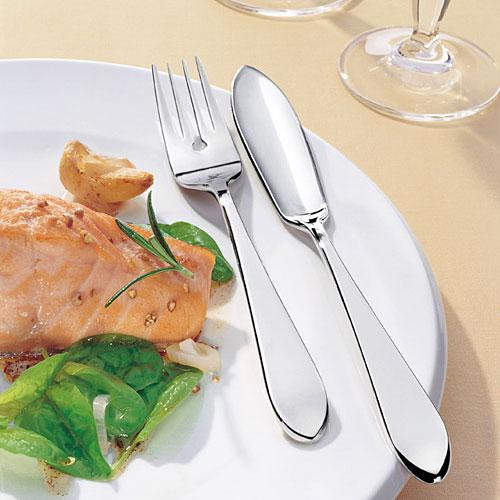 Fish cutlery for a stylish cooked and served fish dish
Whether you have cooked and would like to serve a dish made from trout, rock fish or pike perch, a suitable cutlery set is a must have! Fish cutlery stresses the taste of your fish dishes and helps your guests and you to enjoy the meal!
The fish cutlery is on the German market since around 1870. This special cutlery has occupied its place in our everyday life thanks to its functionality: its shape and form has been designed to easier serve and eat fish dishes.
Browse through the extensive range of fish cutlery in our on-line shop! You will find a suitable cutlery set for each occasion!