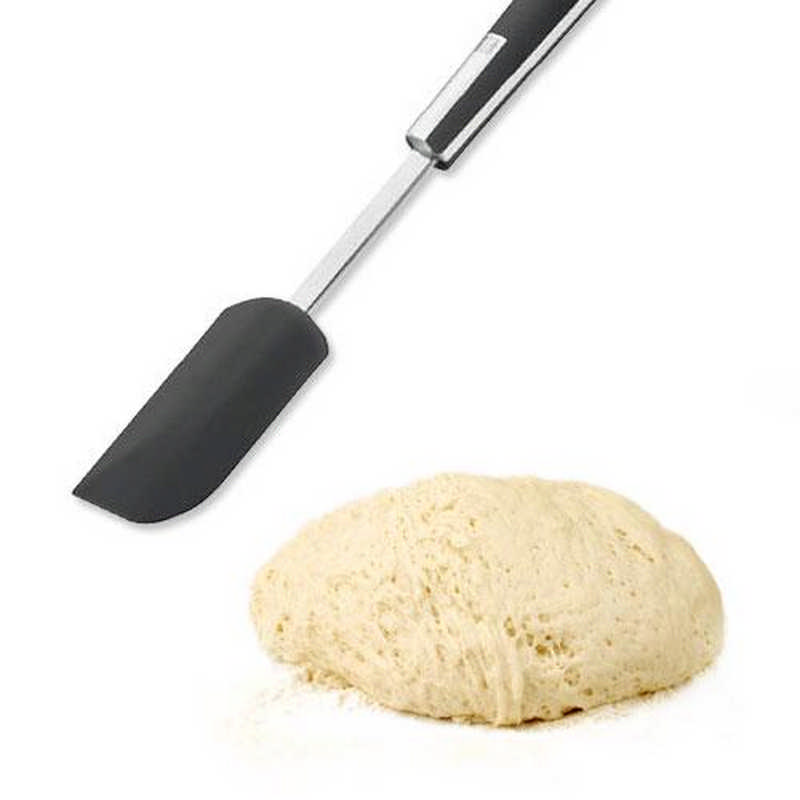 Dough scrapers made of silicone in different colors matching your kitchen
Bake a cake…the baker calls! Baking is the icing on the cake in the kitchen. The smell of freshly baken cakes fills the flat and reveals the desire for the first edge. To make not only the desire being fun but also the baking there are many little helpers. The dough scraper made of silicone has elastical properties and helps to get the dough out of the bowl without leaving a rest in it.
Complete your Dough scrapers made of silicone with matching glasses, porcelain, stoneware or cutlery!