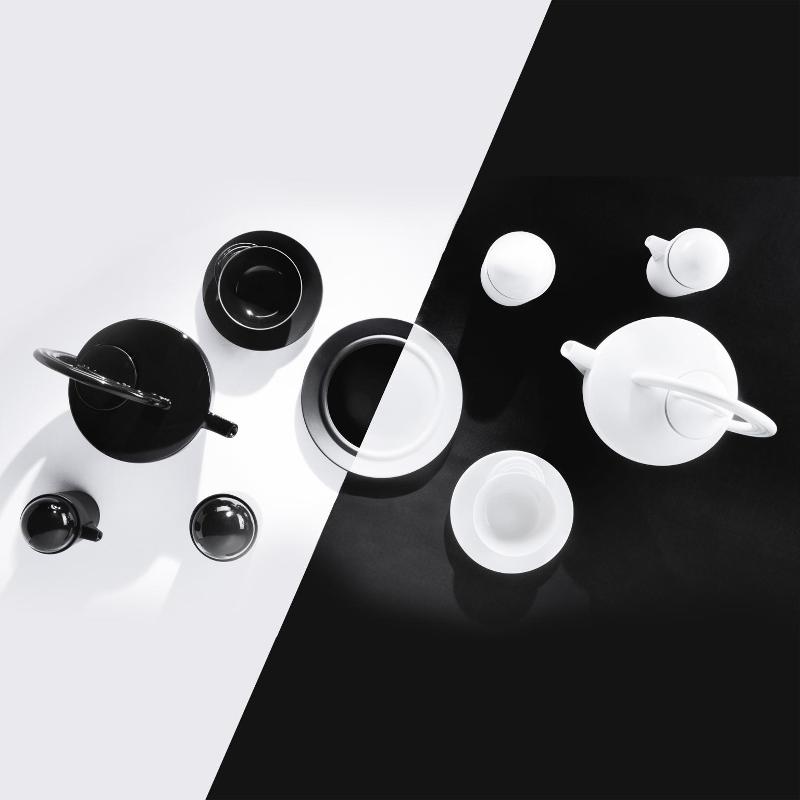 Rosenthal Studio-Line Cupola Tea Sets
The Italian designer Mario Bellini has designed with Cupola one of the Rosenthal brand's most memorable sets. Rosenthal celebrates the success of the avant-garde design attempt with a limited edition of the Cupola tea sets.
The tea sets consist of 21 items each and are available in black or white porcelain. Delivered in a stylish gift wrapping, consist of a 6-person teapot, six tea cups with saucers, six breakfast plates with a sugar cane and a creamer.