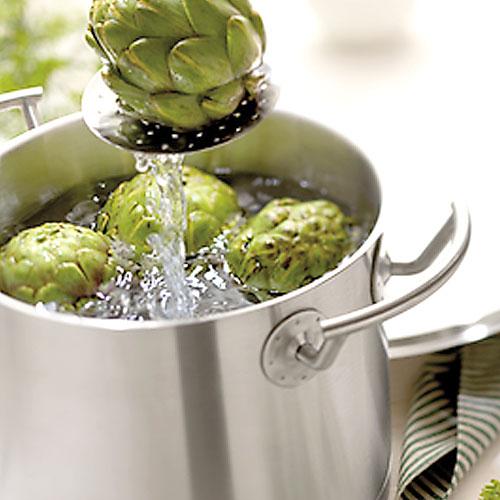 Energy-efficient cooking pots made of stainless steel
Stainless steel is a bad heat conductor and emits little warmth outwards. That is why the pots made of stainless steel are energy-efficient. The energy does not flow out through their walls. In addition, you may wash these pots, if necessary, in a dishwasher - you will face no colour fading.
A stainless steel pot can be used as Marmite. It allows for proper meat browning without adding any oil or fat. Thanks to even heat distribution these stainless steel pots are universally applicable. These all-round pots pay off in no time. However, there are several types of pots which differ in their shapes. A stew pan is more shallow than a soup pot is, the capacity of which increases from the bottom.
By purchasing a pot set you are sure to acquire all necessary types of pots at once.