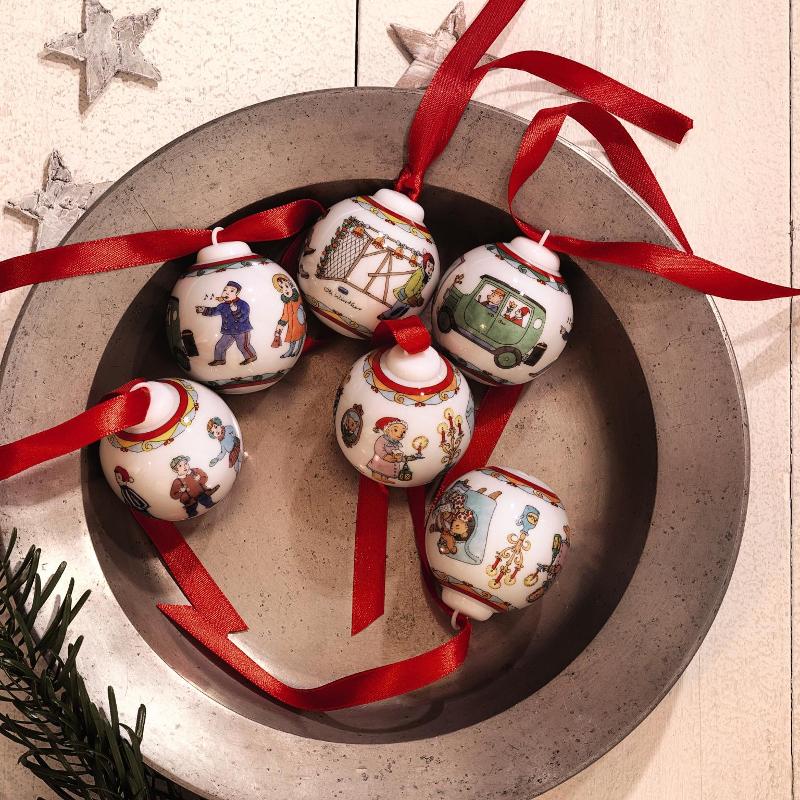 Christmas Balls for collecting, giving or decorating
Use high quality Christmas balls not only to decorate your Christmas tree, but can also for many other decorating ideas. They are a classic for a good reason in the field of Christmas decorations. With its balanced, round shape they are pleasing to the eye of the viewer. The festive balls fit harmoniously into various arrangements. Therefore, they will quickly find a place on the Christmas tree or for example at the decorated window. This applies both to the Christmas balls made of glass as well as to the Christmas balls made of porcelain.
Here you will find Christmas tree balls with different diameters. These range from delicate seven centimeters to opulent twenty-five centimeters. Beautiful Christmas balls inspire families and friends of decorating. Also appreciate numerous collectors especially the special annual balls.