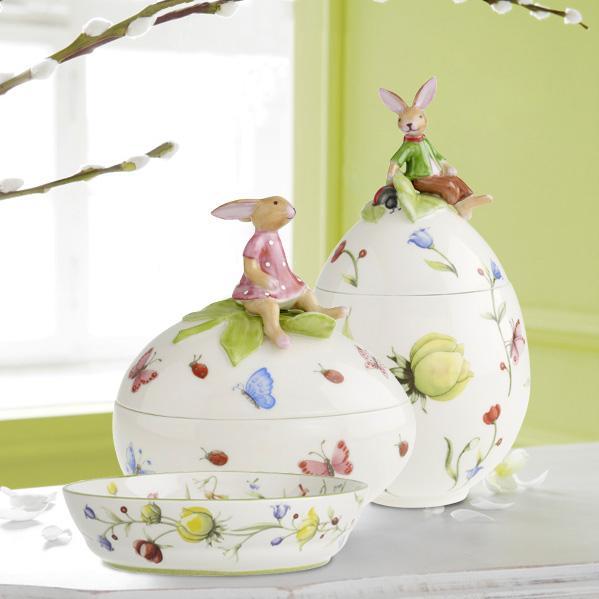 Porcelain boxes for Easter
Easter boxes in springlike designs, decorative porcelain boxes in Egg shape or heartshape are a bonus for every Easter basket - not only for the appearance. The inside of the Easter boxes has space not only for culinary highlights but also for small surprising presents. Complete your Easter decoration with artisticially decorated Egg-boxes - always good for a surprise. Complete your porcelain boxes for Easter and your Egg-boxes with matching porcelain, glasses or table linen!
There are no products matching the selection.