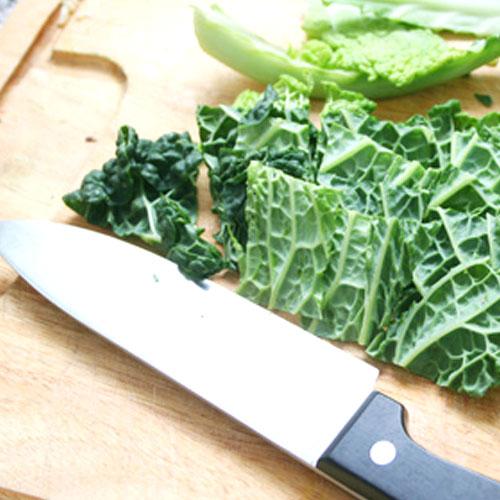 Kitchen and chef's knives - everything you need to cut and chop
A chef's knife is meant for slicing, cutting and chopping meat, vegetables, salads and spices. And not only - you easily mince and grind herbs or nuts with it. Each knife has a sharply pointed blade. But you will see that an exception here is a Chinese chef's knife. Thanks to their sharp blades with a one-sided honing Asian kitchen knives slice and disjoint everything particularly easy. The peculiarity of this kind of knives is their significant length of blades.
The most valuable kitchen knives are the so-called Damask knives. Such knives have a unique wooden handle and a sharp blade of 160 layers pure Damask steel. They especially impress ambitious people who frequently cook, whereas amateur cooks and people with advanced skills take advantage of high quality kitchen knives from Zwilling (Solingen, Germany). These knives do not only chop and cut perfectly, but are also made of stainless steel.