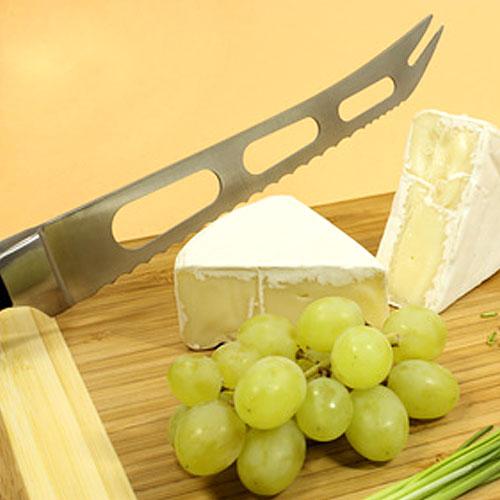 Cheese knives - for soft and hard cheese.
For the perfect cutting of chees special cheese-knives are necessary which habe a special blade-design. Cheese in the most cases is soft and greasy and uses to stick to the blades. deepening in the blades of Cheese knives avoid the cheese to stick with it. Hard parmesan or pecorino is traditionally grated. For this you need a Cheese knives with a short and thick blade.
Completing the Cheese knives selection we recommend further kitchen-knives, pors and pans!