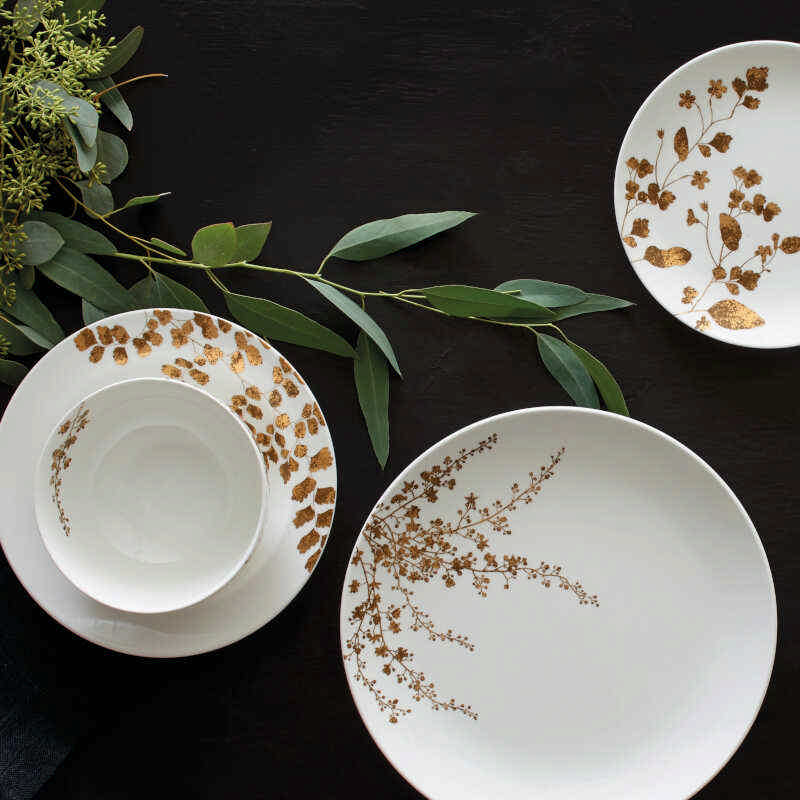 Wedgwood Vera Wang Jardin
The design for the Wedgwood collection Jardin was created by the artist Vera Wang. Vera Wang became famous for her creative creations, for celebrities such as Mariah Carey, Holly Hunter and Heidi Klum. The US-American designer's portfolio ranges from bridal gowns and evening wear to shoes, perfume and jewelery. For Wedgwood, Vera Wang designs bone china tableware, crystal glasses, and gift items.
Jardin is Wang's porcelain-becoming expression of her love of nature. For example, one of the most famous attractions in the Chinese city of Hangzhou is West Lake.
In its lush environment, Vera Wang found the inspiration for this remarkable decor. Stylized botanical illustrations in warm gold and bronze tones combined with fine bone china to create a sophisticated tableware with a touch of luxury.
Wegdwood Vera Wang Jardin is suitable for the dishwasher. Due to gilding, use in the microwave is excluded.
Quality reference
dishwasher-safe