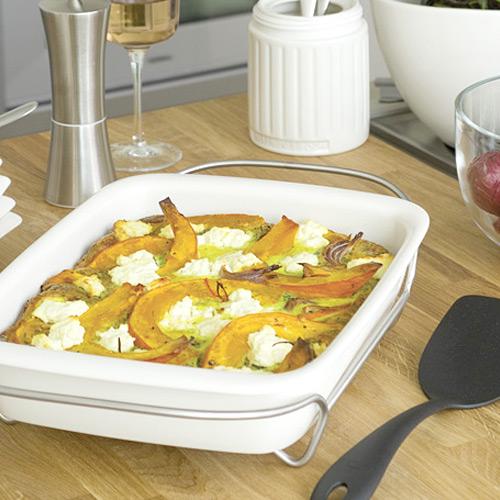 Casserole bowls for tasty dishes
Whether sweet or salty, often with cheese, casseroles are popular dishes - and not only among children. For your casserole to be even more delicious, we offer Casserole bowls at reasonable prices. Choose out from different shapes and designs of renowned manufacturers your favourite casserole bowl. You will definitely find a suitable Casserole bowl.
Not only Casserole bowls, also a wide choice of matching glasses, cutlery or table linen can be discovered on our online shop of Porzellantreff.de!