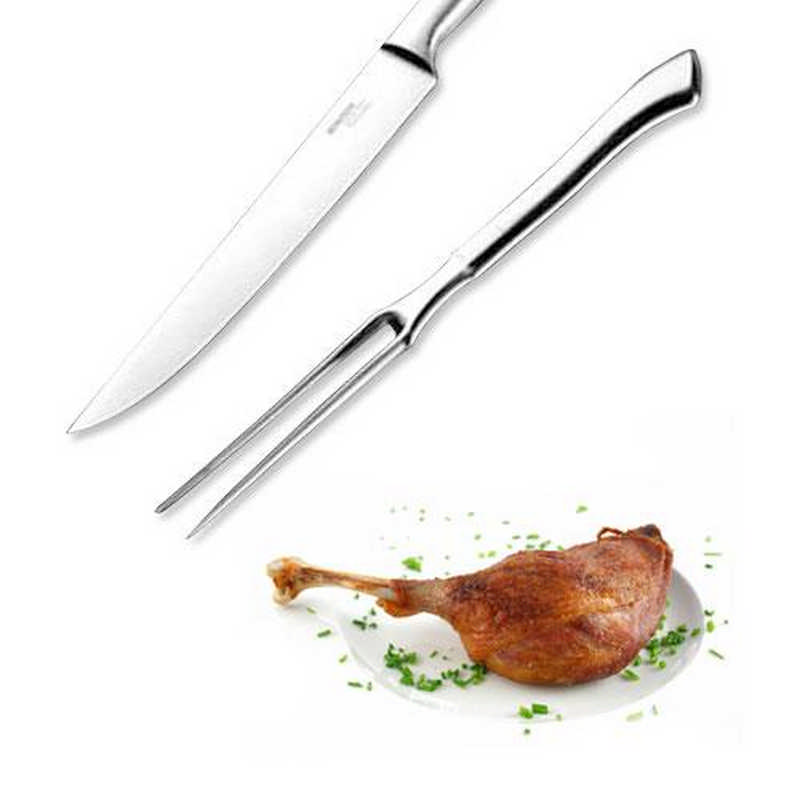 Elegant carving sets for your festive roast meat
Carving sets belong to the category of serving cutlery and consist of a meat fork and a carving knife. Robbe and Berking has a wide choice of such sets and everyone will find something to his or her liking: noble cutlery sets made of stainless steel or luxurious Sterling silver.
Carving forks should have two long and thin prongs in order to fix a piece of meat to be cut up. And to get nice slices of meat you should acquire a carving knife with a sharp blade and of an ergonomic design. Find a carving set made of pure silver or of robust stainless steel which will perfectly go with your cutlery!
Stainless steel cutlery is rustproof and durable. The cutlery sets made of both materials and in various designs can be found in our range of products from Robbe and Berking.