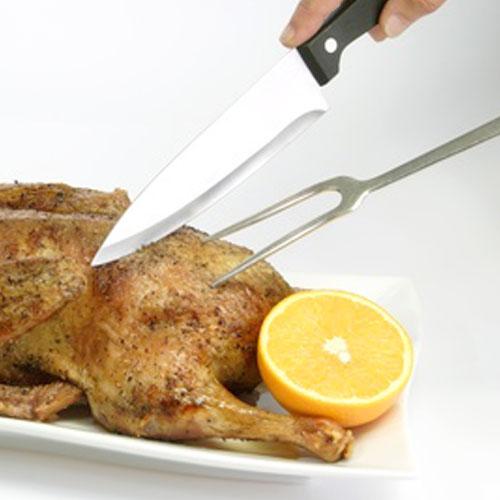 Carving knives - the specialist for cutting and carving of meat
The meat cutter is also being called carving knive. Mostly it has a length of 15 - 30 cm. The carving knife is very tight and peaked. Therefore all types of meat, whether raw or roasted, can be cut into very thin slices. The Porzellantreff offers high quality carving knives of the manufacturers Zwilling, Mertens and Villeroy & Boch.
Completing your carving knives selection we recommend porcelain, cutlery or table linen!