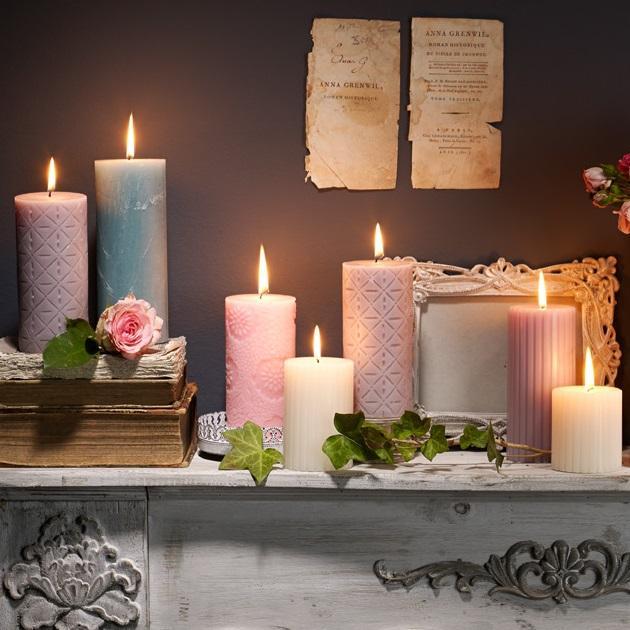 The romantic shine of the candles
Candles were used in the past beside torches, oil and tallow lamps for illumination. Later they were used mostly to create a relaxed, romantic or festive atmosphere. For example, every meal and Christmas celebration is getting immediately cozy by the glow of candles. Today, there are candles in all colors, shapes, different materials and even different functions available.
For example, the LED candles, which are provided by an integrated microchip that creates the typical glow of the candle and scented candles that will enrich your home with different fragrances. Even the candle holders in their various forms provide a homely atmosphere and contribute to the coziness.

Complete your table with the different candles and candle holders and provide your porcelain, glassware or table linen that certain something!