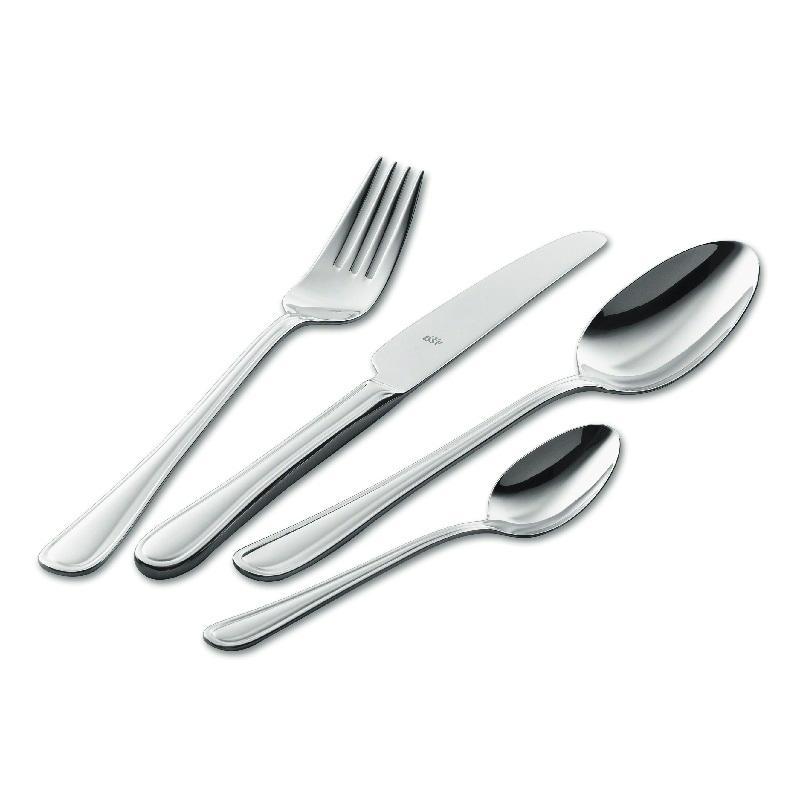 BSF Cutlery Country
The fine line pattern makes COUNTRY classic and nevertheless original. The traditional flatware shape has made the leap into the present and represents itself trendy and timeless. Highly versatile brings it a sense of elegance to the table that appeals young and old.
- Tender thread pattern
- Tapered blade shape
- Rounded end of handle
Complete your BSF Cutlery Country with fine china, glamorous glasses and colorful table linen!