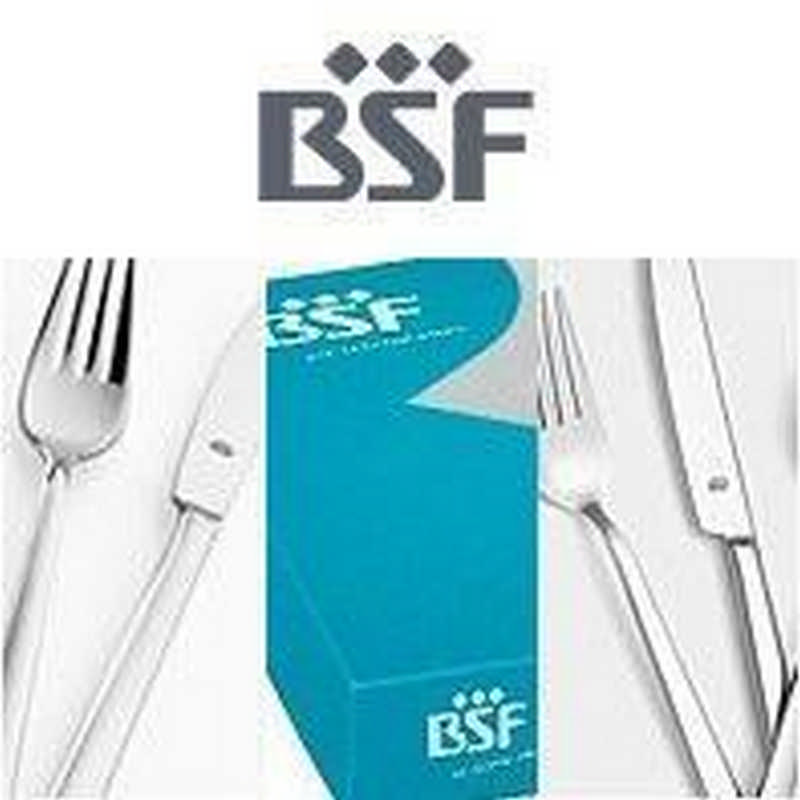 BSF cutlery for a shiny table presentation
Those who think of quality cutlery will immediately think of BSF. BSF produces cutlery in first Choice, which stands for modern design and solid quality. The creations of the BSF cutlery are multi-faceted, as the tastes itself. From timeless and puristic to stylish and classic to trendy and young is everything represented in the collections of the BSF cutlery.
Each collection of BSF cutlery consists of a cutlery set, which we deliver stylish in a cutlery tray. Make yourself or your loved ones a treat and give a high quality cutlery set. Let your table shine with the brilliant design ideas of BSF cutlery.
Solid quality and modern design suitable for any household
Everyone has a different idea of design and beauty. The various creations and collections offer therefore for every taste the right BSF cutlery. Classic traditional shaping combined with a soft smooth décor. Clean lines, balanced proportions, smooth transitions, light curves and a graceful design are just some of the many features of the timeless stylistic BSF cutlery. Decorate your table not only on special occasions with the BSF cutlery. In successful combination with the matching tableware promises already the breakfast a great start to the day.
To ensure that your table is perfectly equipped, BSF has not only spoons, forks and knives in the collection. Sugar tongs, espresso spoons, honey spoons, serving forks and many other small kitchen gadgets perfecting a well-set table for every meal of the day. This is how a simple meal becomes an experience of a special kind.
The high-quality BSF cutlery set is also a great gift idea. In the stylish cutlery tray is the modern and solid BSF cutlery softly bedded. Each part has its place. And the opening of the gift is already an exciting adventure for itself.