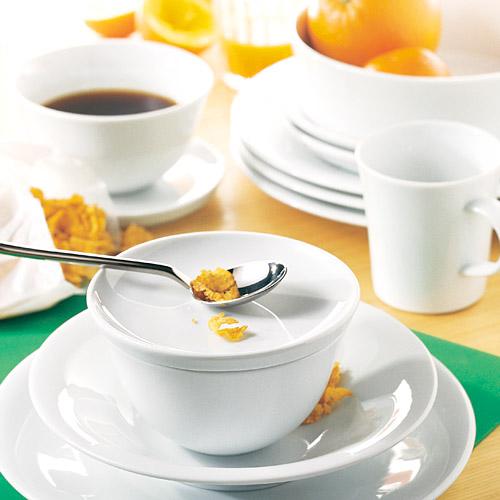 Breakfast sets
Colourful breakfast sets inspire you to great endeavours and cheer you up in the morning! A fresh toast with jam or a bun with some sausage and cheese together with an aromatic cup of coffee or tea served on a nice tray or dished on lovely and bright plates...Is not it the best morning?
Our range of breakfast sets is amazing. You will find here, for instance, a hand-made 3 piece ceramic breakfast set created by a famous designer from Munich Susanne Bühler and a porcelain breakfast set from the renowned manufacturer Kahla. And Rosethal Studio offers you a nice 8 piece breakfast set.
Various shapes and colours, different manufacturers and attractive prices will help you to make the right choice.
Complete your breakfast set with matching table linen, glasses and cutlery!