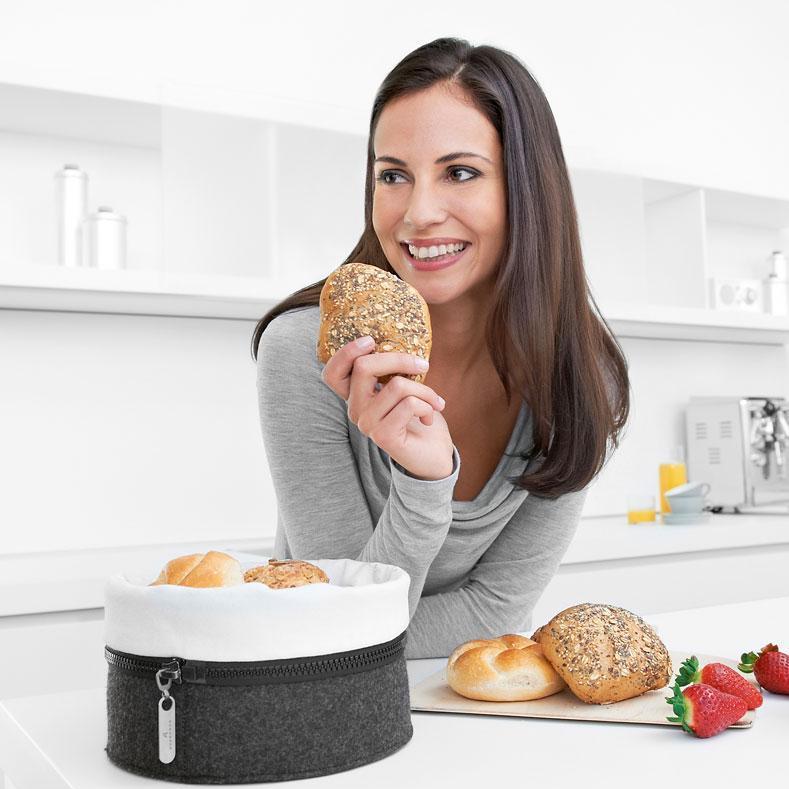 Breadbaskets for your dining table
Breadbaskets and bags for bread are perfect to serve or to carry sliced bread, baguette, croissants and other tasty pastries. They are suitable to keep your bread on the table top during meals. In our on-line shop you can find breadbaskets, bread dishes and bags for bread made of different materials like stainless steel, ceramics, porcelain, fabric or felt.
Various designs will help you to find a suitable breadbasket for each occasion. Breadbaskets made of fabric prevent your bread from staling too fast. Stainless steel breadbaskets are very durable and elegant at the same time. In all bread dishes slices of bread, buns and rolls, pancakes and plaited white bread, croissants and crescent rolls will especially look tempting and mouthwatering. The aroma of fresh bread and pastries will fill the dining room.