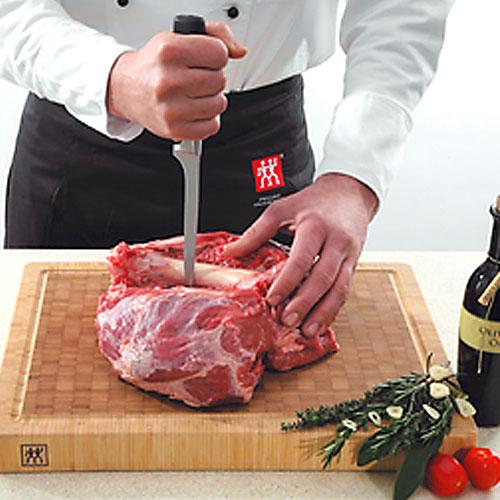 Boning knives for a professional use
An excellent cook requires a perfectly equipped kitchen to create his or her delicious masterpieces there. And knives are especially important for an easy preparation of meat, fish, vegetables and other ingredients. Apart from classic knives, for instance peeling knives, steak knives, bread knives, chef's knives and carving knives, some special cutting utensils are great helpers here too.
Filleting and boning knives are essential at a professional kitchen. Boning knives are used to bone meat, to trim excess tendons, fat and to remove skin. Such knives are equipped with a sharp and specially shaped blade and perfectly fit in the hands.