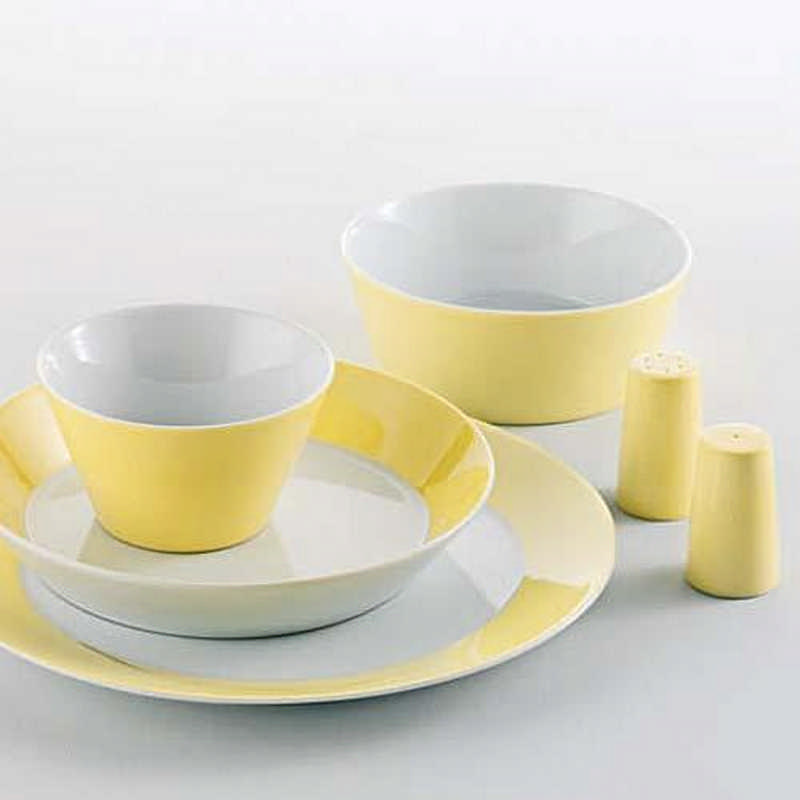 Arzberg Tric Yellow - timeless chic
The Arzberg porcelain stands for simple, unfussy design. Clear forms and functionality characterize the series Arzberg Tric Yellow and delights many customers since 1997. Likewise makes the minimalist design and the high quality processing the crockery to a timeless classic that you will enjoy for a long time.
The bowls, cups and plates in pastel shades decorate your kitchen table in a subtle and stylish way. The tableware in pastel colors is combinable with many other colors from the Tric-series. The perfectly shaped and multifunctional porcelain of the series Arzberg Tric Yellow is strong in color and elegant lifestyle program of the modern kitchen. Because this crockery is suitable for microwave and dishwasher.