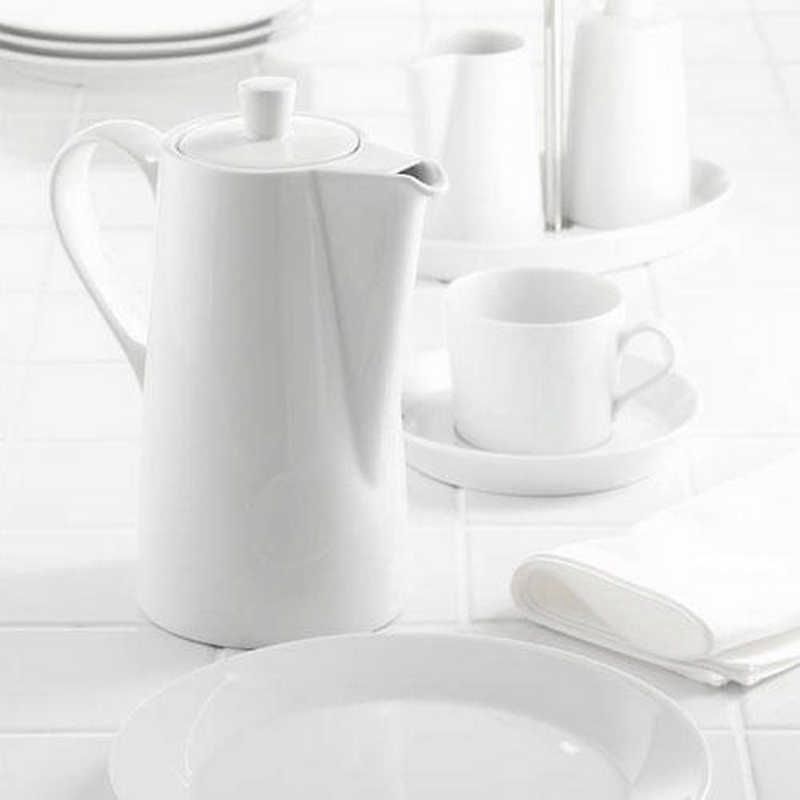 Arzberg Tric White simple and practical
Arzberg Tric White offers a complete service in elegantly simple design and a special feature. Clear lines characterize the plates, cups, bowls and platters. The function provides the frame for the form. The egg cup upper part can be used for example as a napkin ring.
The most special are the patented lids. They are made of flexible plastic and close the porcelain vessels aroma-tight. This includes bowls, storage boxes and serving platters, as well as milk jugs and butter dishes.
The service also includes a full set of cups. Starting with the mocha cup up to mugs or teacups. They are supplemented inter alia by coffeepot, two teapots, warmer, milk jug and sugar dispenser. The jam pot can also be converted to a sugar bowl. The collection waives any decor. It presents itself in pure white.