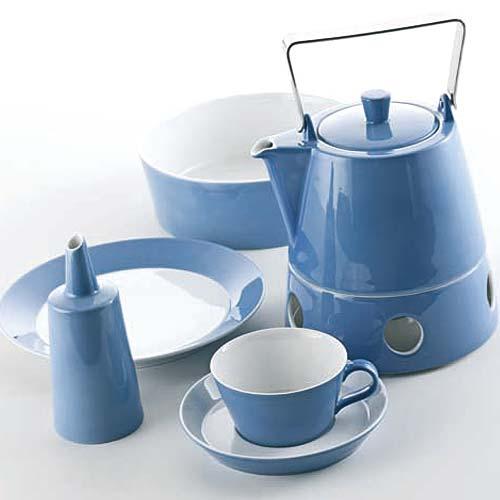 Arzberg Tric Blue Porcelain
The well-known manufacturer Arzberg in Upper Franconia is located directly at the Czech border. Anyone who has visited the local porcelain museum will no longer use any other crockery. Made in Germany is at the Arzberg Tric Blue Porcelain a seal of highest quality.
The designer Michael Sieger has won several design awards for the Arzberg Tric series. Arzberg Tric Blue Porcelain is the further development of the colorful Tric series. The matt blue color is (as well as the other porcelain colors) especially designed for this series and unique. Assemble your personal porcelain service. Arzberg Tric Blue Porcelain is available as tea service table service and coffee service. Of course, you can also purchase individual pieces to complete an existing ensemble.