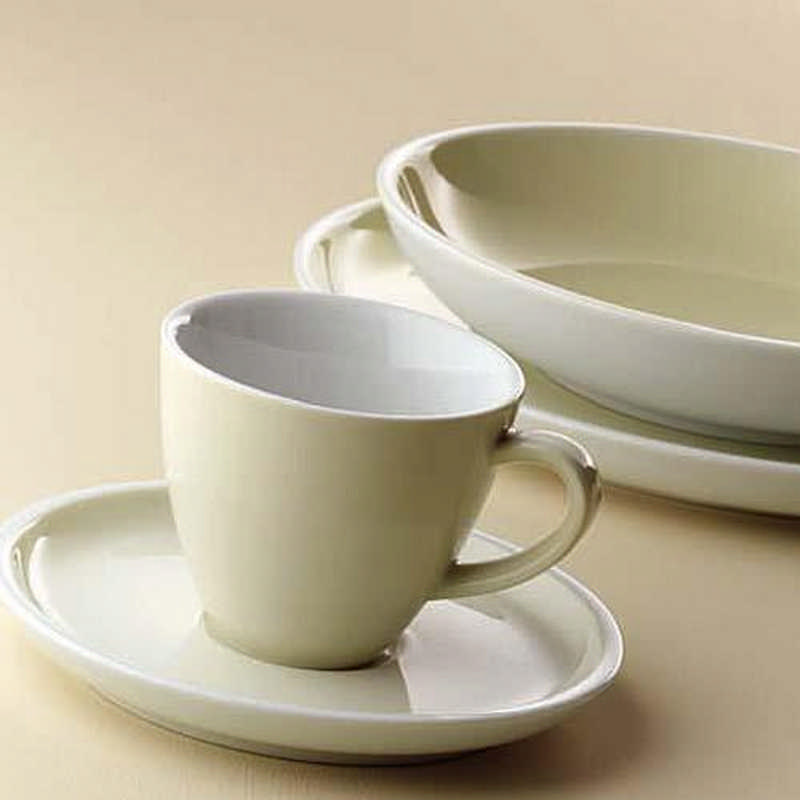 Arzberg Profi Silk
The collection of porcelain Arzberg Profi Silk is notable for its durability and its design. The wide choice of modern thick-walled dishes and cups in this pattern is amazing: saucers, plates, mugs and cups, sugar bowls, sauce boats, milk pots, and many more.
The soft colour of this pattern allows to mix and match Arzberg Profi Silk items easily not only with your other tableware, but also with the design of your dining room and kitchen.
This durable tableware with a 5 mm thick wall is perfectly suitable for a daily use. It is dishwasher and microwave safe. You will definitely find the dishes of this pattern not only in private houses but also in some restaurants.
Complete your choice of Arzberg Profi Silk porcelain with matching cutlery, glasses or table linen!