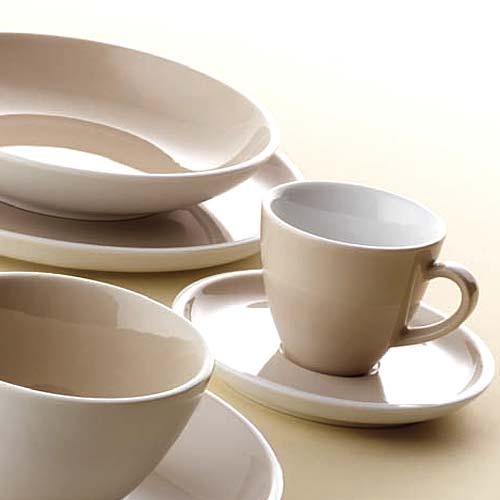 Arzberg Profi Linen porcelain
The thickness of the porcelain of Arzberg Profi Linen is softened by smooth lines. This pattern is also notable for a 5 mm plateau, which underlines its distinctive shape and style. This robustness highlights the proximity of this pattern to the features of the traditional stoneware pottery which was consciously chosen by the manufacturer. The thick-walled porcelain reminds you of rustic charms of country houses and of cosy traditional restaurants, but it is very modern and up to date at the same time. Arzberg Profi Linen will make your tabletop stand out and will make your guests feel at home!
Complete your choice of Arzberg Profi Linen porcelain with matching cutlery, glasses or table linen!