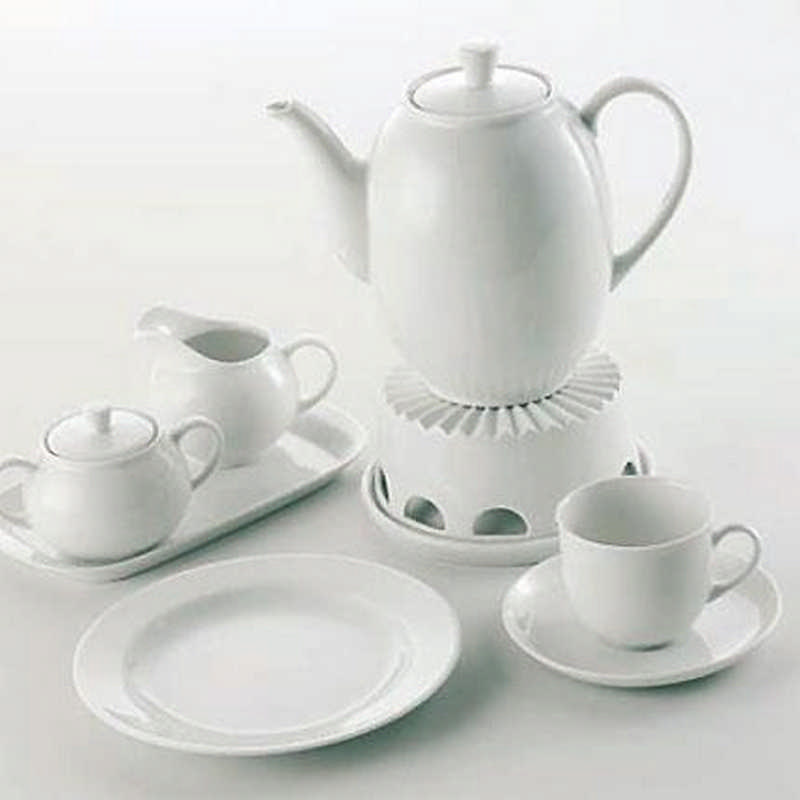 Arzberg Form 1382 White - historic design of world-class popular until today
To the most beautiful series from the Bavarian porcelain manufacturer Arzberg, established in Schirnding, counts the series Arzberg Form 1382 White. This is the tableware collection, which was designed in 1931 by industrial designer Hermann Gretsch.
Because of their extraordinary balance of form and aesthetics, is the series incredibly popular until today. Likewise is the crockery the flagship of the company. Whether plate, soup tureen, mug with handle, jug, warmer or cake platter: The timeless designed parts can be combined excellently.
Arzberg Form 1382 White sets on round and restrained forms. It is always made of high quality porcelain. Eventually teapot and pitcher, soup cup or breakfast trays are so simple and therefore so extraordinary, that the porcelain decorates every table in the best sense of the word.