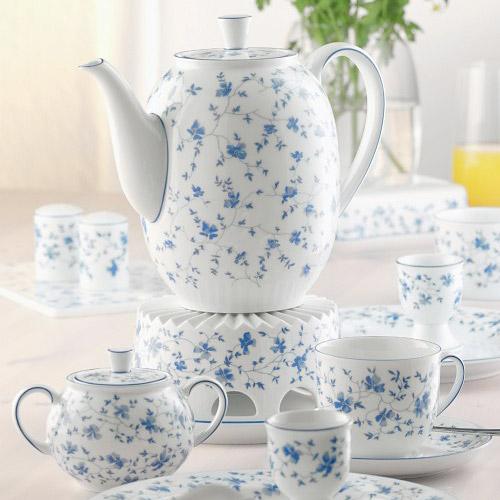 Arzberg Form 1382 Blue Blossoms
The Arzberg Form 1382 Blue Blossoms collection combines a much-praised design with classic decor. Beautiful Arzberg Blue blossoms decorate the functional and elegantly designed plates, cups, pots and bowls in the Bauhaus style. This style is particularly evident in crockery parts such as the coffee pot, the milk jug or bowl with lid. But also the butter dish has the same functional beauty. They are available in small and large form. It contains one-eighth or one-quarter pound of butter.
The series Arzberg Form 1382 Blue Blossoms even includes a matching breakfast board made of porcelain. Filigree patterns of flowers tendrils and delicate flowers littering the dishes. Get fresh nostalgia of Arzberg Form 1382 with Blue Blossom décor on your table.