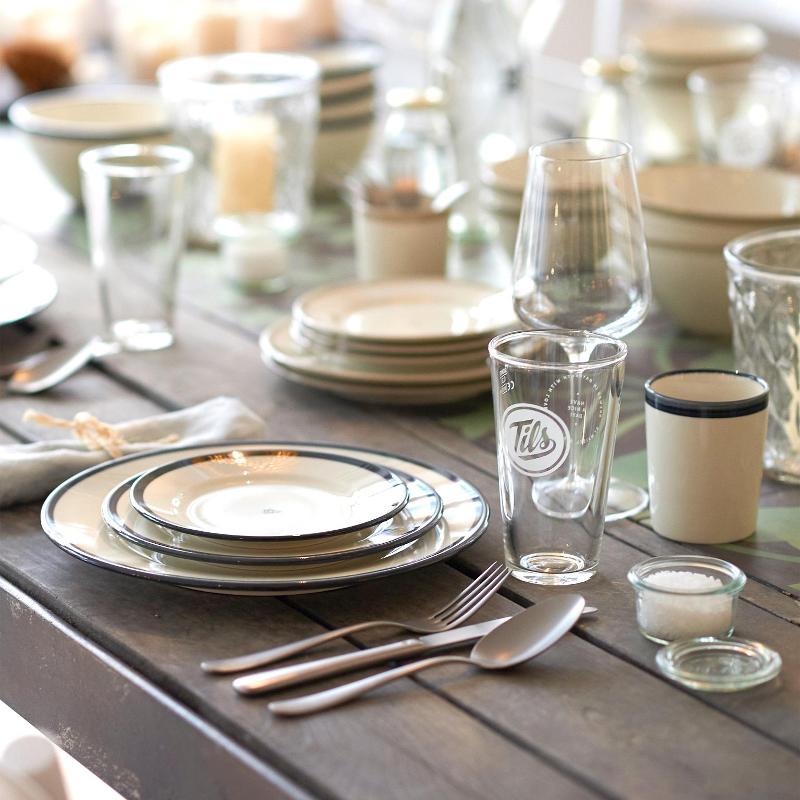 Arzberg Barefoot by Arzberg
Famous German actor Til Schweiger designs porcelain dinnerware?! Yes, that is correct. Together with Arzberg manufacturer Til Schweiger helped to create the Barefoot collection.
Barefoot collection was created in the light of Til Schweiger's product company as well as his restaurant Barefoot Deli. The collection offers high-quality porcelain ware with a natural and clear stylish appearance. The cream-white glaze sets subtle accents and stresses the country style of the collection. The colour variations— stone grey and dusty blue ensure the final polish.
Await Barefoot by Arzberg on the tables at the Barefood Deli in Hamburg as well as at Til Schweiger's new hotel on Timmendorfer Beach.