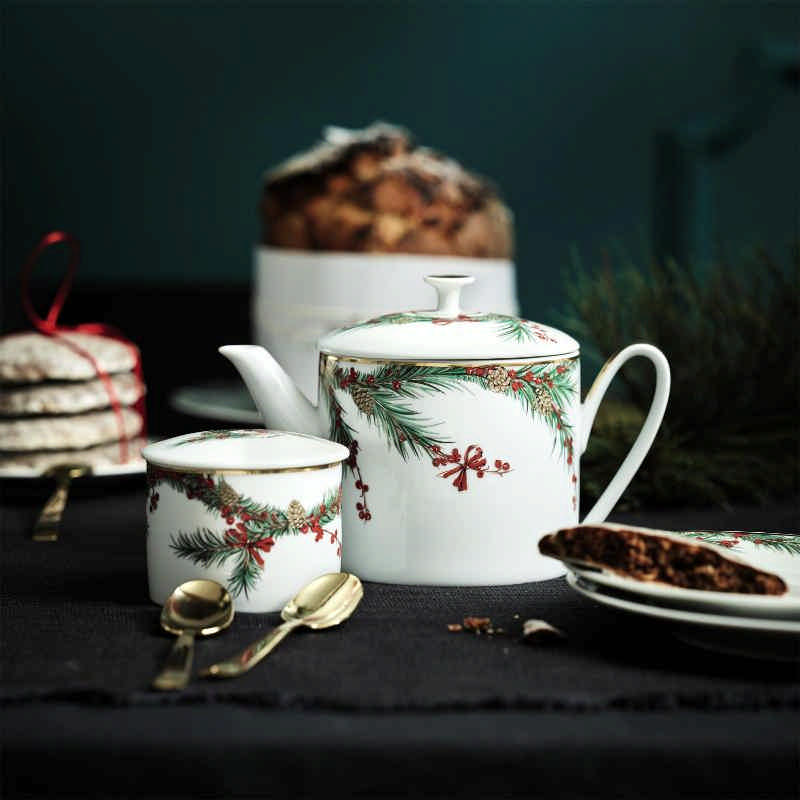 Rosenthal Selection Aida Yule
Rosenthal enriches the holiday season with the new Aida Yule collection. The set demonstrates the simplicity and beauty of nature, being in harmony with the elegance of the Christmas season. Fir sprigs, splendid cones and bright red berries adorn the plates, cups and table accessories of the Aida Yule and create an emotional atmosphere on your table.
Discover the winter collection Aida Yule from Rosenthal here at Porzellantreff and get ready for 2018 holidays!
Quality reference
dishwasher-safe