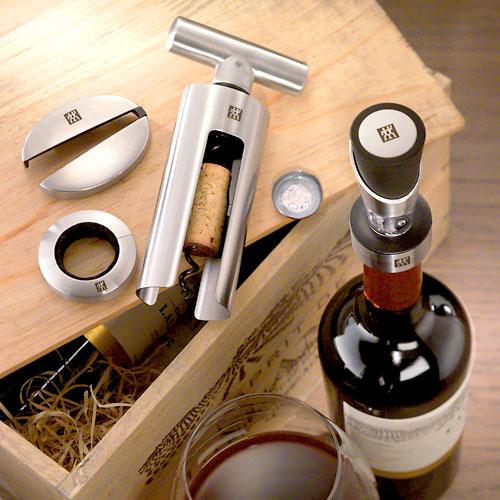 Zwilling Sommelier Wine Accessories
The enjoyment of wine has a long and important tradition in Germany. To satisfy the need for a stylish wine enjoyment, Zwilling has developed the series Sommelier Wine Accessories. Zwilling Sommelier Wine Accessories offers all wine lovers the perfect tools for a first-class wine experience. The wine accessories made of 18/10 stainless steel combine unique design with maximum functionality.
All pieces of the Zwilling sommelier collection are matching to each other. Whether for a wine tasting with friends or for an intimate glass of wine for dinner - here you will find everything necessary for opening, pouring and closing of a good drop.
Make yourself or other wine connoisseurs a pleasure with the new wine accessory series Zwilling Sommelier.