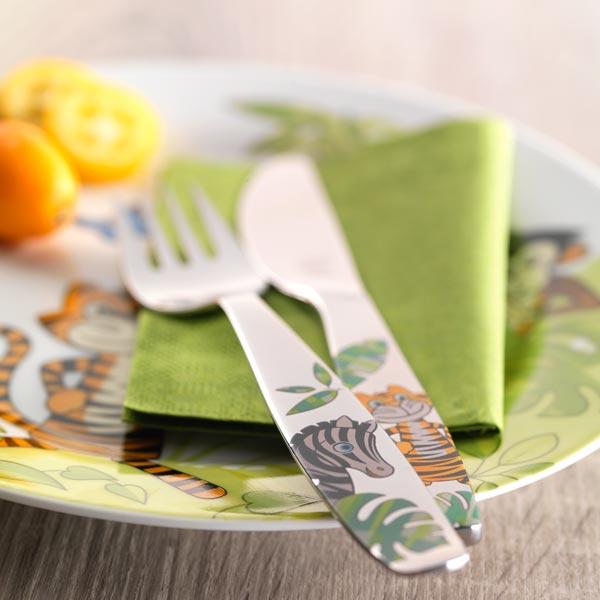 Zwilling Childrens Cutlery Twin Kids
Brand cutlery especially designed for small children hands made by Zwilling. With neutral designs, colorful pictures or embossed children motifs, the little ones will love to use the knife, spoon and fork. In no time, the little ones will learn eating with cutlery with the help of SpongeBob, wild jungle animals or even knights.
Suitable is the made of 18/10 stainless steel polished cutlery for children from 3 years. The knives are dull and have no serrated blade. So the risk of injuries for children is excluded.
As a special highlight, the sets will be delivered in a colorful gift box.