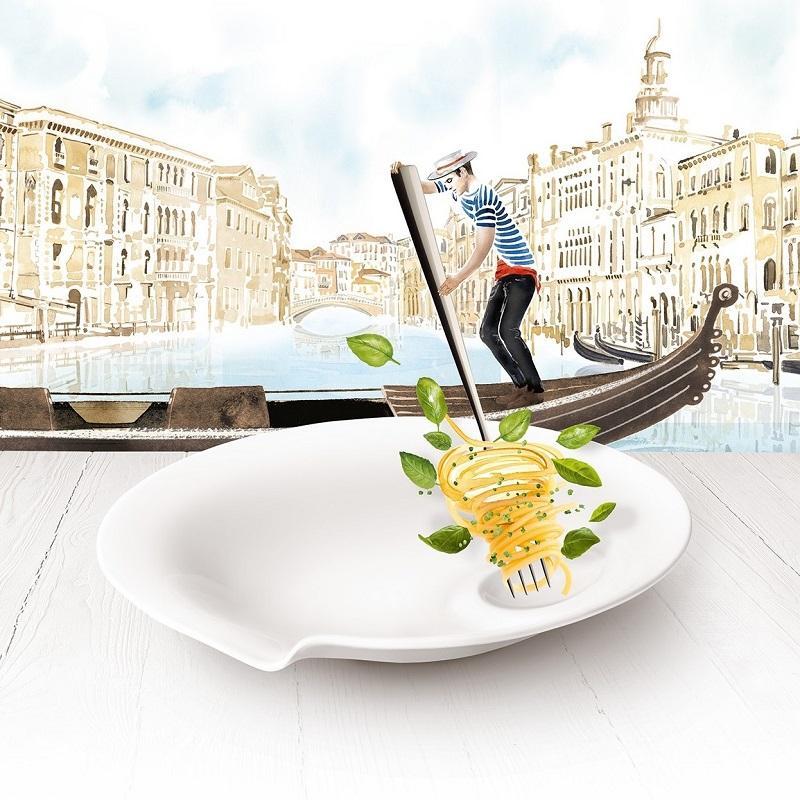 Villeroy and Boch Pasta Passion
Pasta is a passion - the tableware Pasta Passion is devoted entirely to pasta. Discreet and with functionality presents Villeroy Boch the pasta plates in various sizes, the spaghetti plates with a small notch, which has to replace the spoon and a serving bowl. The pasta plate in of medium size can be used as cover / lid for the serving bowls.
Villeroy & Boch Pasta Passion tableware is a must have for every pasta fan. Here in our online shop Porzellantreff.de you to find the collection for your pasta dishes.