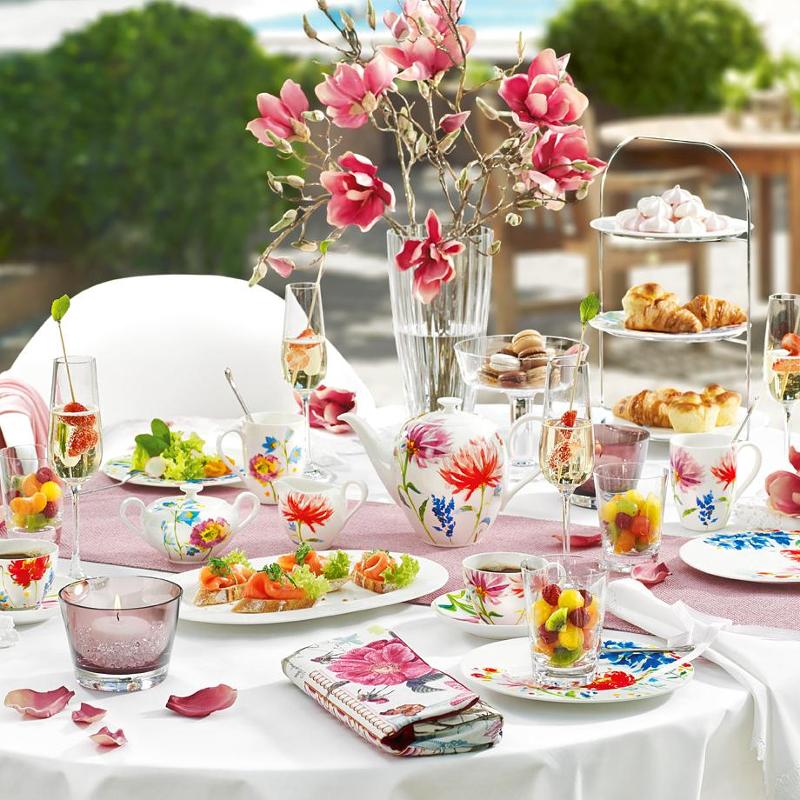 Villeroy and Boch Anmut Flowers – cheerful mood at the first sight
Right to the beginning of spring Villeroy and Boch has brought its floral decor Anmut Flowers to the market. Like a big bunch of fresh flowers, the colourful blossom motive will fill your room and table with freshness and will ensure a good mood of your guests.
Watercolour blossoms of different intensive colours which look as if they have been painted by hand of a famous artist, serve as an interesting contrast to the white Premium Bone Porcelain. This artistic lightness fills them with the necessary tenderness and warmth.
The diverse pattern, Anmut, was first manufactured in the 1950s by Villeroy and Boch and has immediately become successful. All decors can be easily combined with each other. Especially the colours of Villeroy and Boch Anmut My Colour go perfectly together with Anmut Flowers.