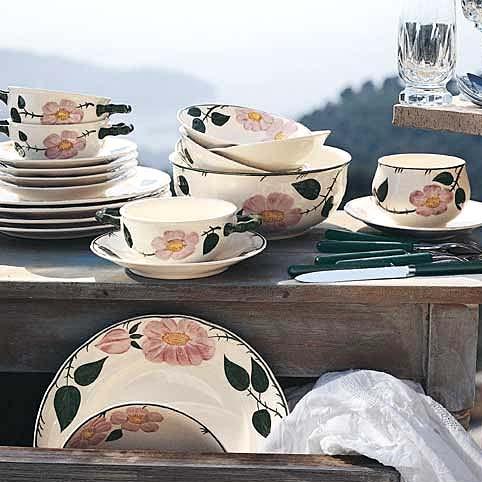 Villeroy & Boch Wild Rose Porcelain - nostalgia in its purest form
With the floral decor in dark green, flowers yellow and delicate pink brought Villeroy and Boch in 1996 series on the porcelain market, which was innovative and fresh at that time and counts as one of the classics of upscale dining today. Villeroy und Boch Wild Rose is one of the most famous and popular floral decorations. This crockery turns any table into a festive table with rustic charm.
Assemble your Wild Rose service for four, six or twelve persons individually. With Villeroy and Boch Wild Rose, you make every day extraordinary. Through their subtle rustic design language and the successful play of color, will win the life affirming Wild Rose your heart.
Combine the evergreen with matching glasses, high-quality cutlery and beautiful accessories from our online shop!