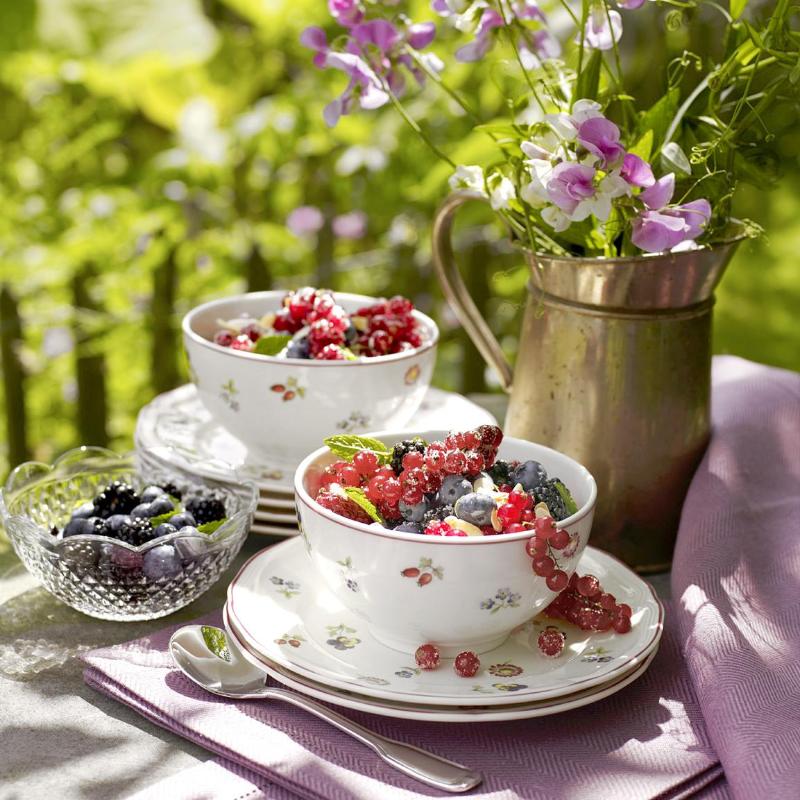 Villeroy & Boch Petite Fleur Porcelain
The Country Collection Series Petite Fleur by Villeroy & Boch is a romantic porcelain series with a lovable scattered flower decor. Petite Fleur creates a good mood and is suitable for festive, summery occasions. The traditional company Villeroy and Boch produces the series since 1981. Until today are the dinner service, as well as coffee and tea service by Villeroy Boch and classics of porcelain in country style. Petite Fleur is a typical decoration from the 19th Century and originates from the Villeroy & Boch Faiencerie Septfontaines.
The crockery of the Petite Fleur Collection is characterized by a charming happiness with an elegant touch. For this reason, it is also suitable for uncomplicated as well as for formal occasions. Especially popular is Villeroy and Boch Petite Fleur as a wedding crockery.
(3 Customer reviews)