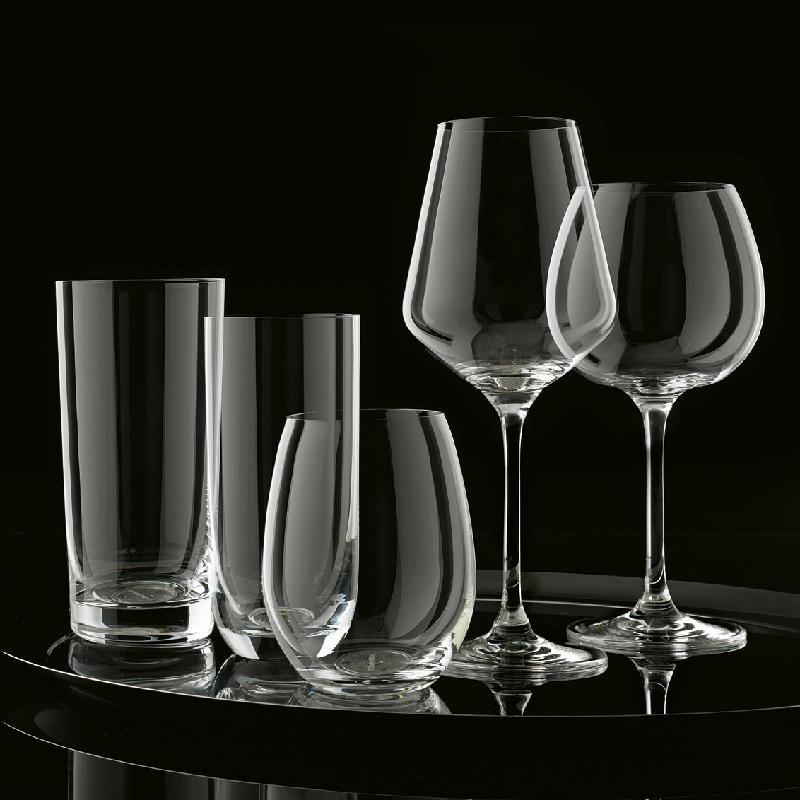 Villeroy & Boch La Divina Glasses
The glass series La Divina impresses with a timeless-simple design and collection which is perfect for every occasion. The eye catching trapeze-like shape of the glasses brings a mixture of classic and modern style on your table. La Divina glasses decorate every well-provided. If red wine, white whine, Champaign, Bordeaux, or Pinot doesn't matter, there's something for every taste.
Perfect matches for the Villeroy & Boch glasses are porcelain, cutlery or table linen!