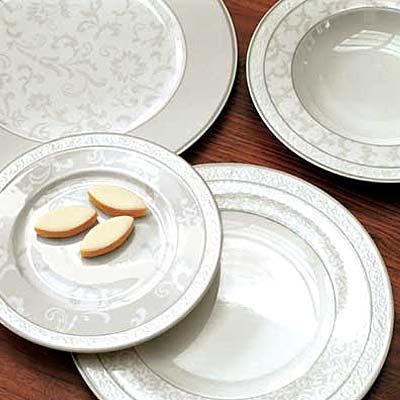 Villeroy & Boch Gray Pearl Porcelain
Rich in variety and in noble, classical optics presents itself the series Villeroy and Boch Gray Pearl Porcelain. Made of high quality porcelain, the white gold, impresses Gray Pearl with its subtle decor. Completely in gray, you will experience a graceful appearance of floral and playful elements. It reminds a little of the Belle Époque and Jugendstil, which the viewer sees only with a closer look.
Equally classic and subtle is the formal language of service. Round and soft shapes define the image, sometimes a little decorated.
(4 Customer reviews)