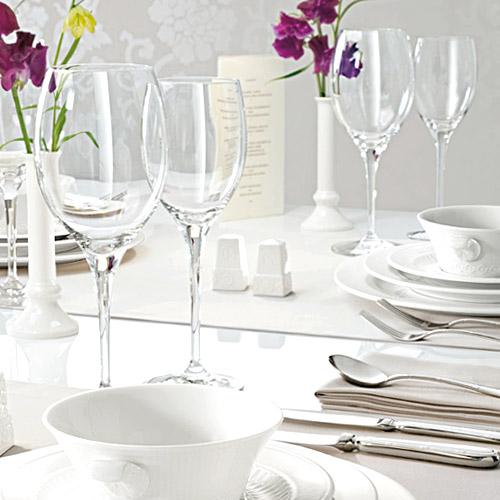 Villeroy & Boch Maxima Glassware - elegant and large volume
The ideal glass collection for wine lovers! Maxima is one of the glass programs that have a large-volume glass shape. Thus, the different types of wine to develop an aromatic drinking pleasure. The glasses are made from clear crystal glass and comply with good quality. This Villeroy & Boch has remained true to his classic, yet timeless design.
Excellent with Villeroy & Boch Maxima glasses also fits porcelain, cutlery, table linen!