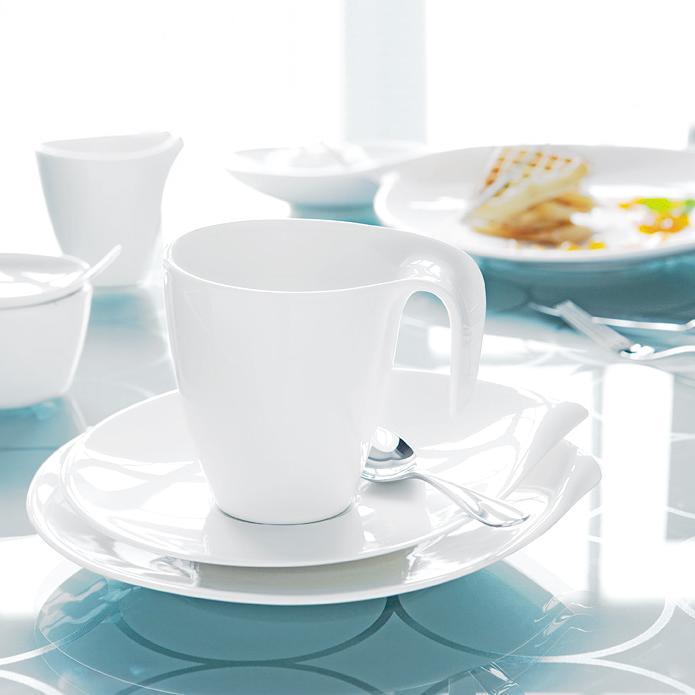 Villeroy & Boch Flow Porcelain
In the Villeroy and Boch Flow Porcelain series is everything in motion: Organic, soft flowing forms dominate the collection of high-quality tableware. Each part of this series has a unique, modern design that takes full effect in conjunction with the other items. With the different plates, bowls, dishes, cups and mugs, you can conjure up a stylish table in no time.
The pure white surfaces set meals, drinks, soups and desserts very modern in the right light. Due to the puristic design suits Villeroy Boch Flow Porcelain for any occasion. In the best Bauhaus tradition is the pure form the design medium. Because of the fact that the high-quality porcelain is microwaveable and dishwasher safe, it is suitable for everyday use.