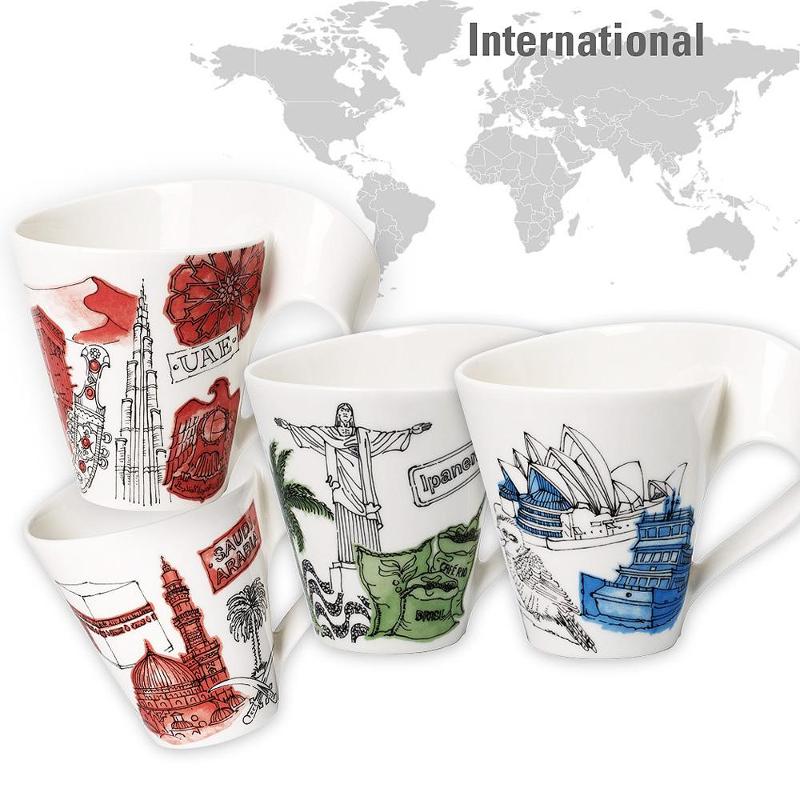 Villeroy & Boch Cities of the World International
Beautiful world cities adorn the cups of the New Wave Caffé collection. Bring the famous capitals and metropolises to your coffee table and let Villeroy & Boch take you on a unique journey of thought.
The Cities of the World map sights and highlights from Dubai, Sydney, Tokyo, Seoul and many other world cities. The New Wave Caffè Cities of the World cups are suitable for collecting as well as a gift idea.