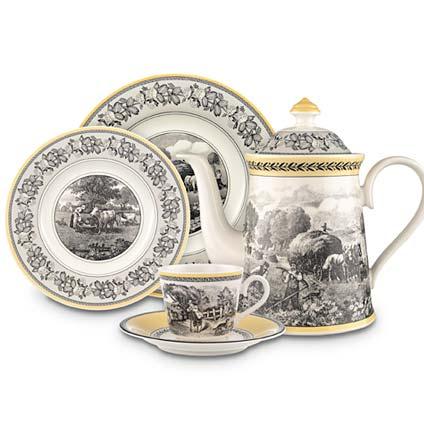 Villeroy & Boch Audun Porcelain
With Villeroy and Boch Audun Porcelain, you will revive past times. Because the beautiful paintings on the crockery date back to the beginnings of Villeroy and Boch about 250 years ago. The romantic seeming scenes show the life of the farmers from that time. Haymaking, animal husbandry and arable farming was the daily work at that time.
From Villeroy and Boch, you will get beautiful plates, cups, pitchers and bowls. Particularly well done is the form. The porcelain is gently curved and has color-contrasting rims as well as decorative edges. Combine the crockery with beautiful table linen and place your best cutlery.