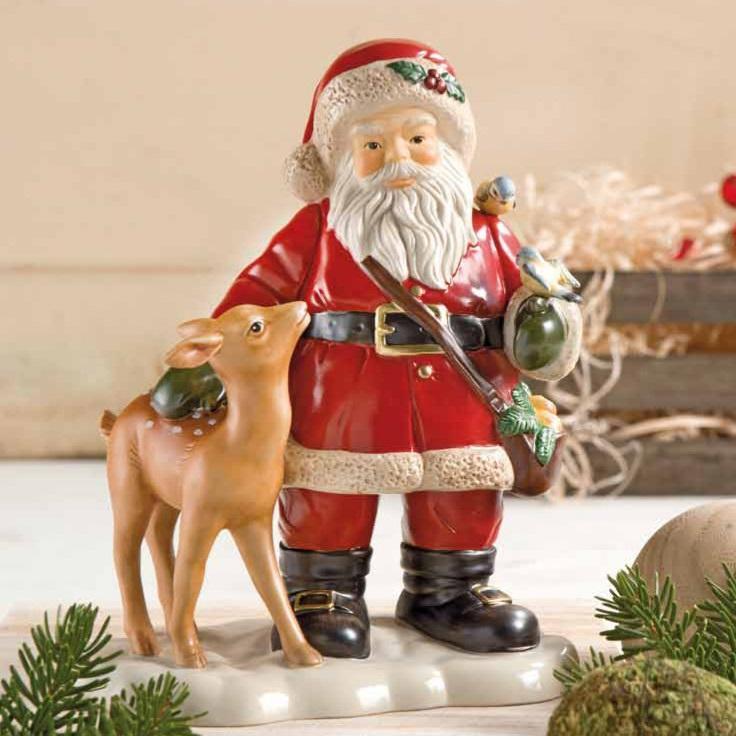 Goebel Tomorrow Comes the Santa Claus
The christmas collection Tomorrow comes the Santa Claus is based on the german variant of lullaby Twinkle, Twinkle, Little Star (Germ. Morgen kommt der Weihnachtsmann). This collection from Goebel manufacture enchants with fantastic decorative figurines. See Santa, who brought a cuddly scarf and a lot of small gifts for the Snowman, a range of items under the name "Schneemann's Bescherung" or Snowman's Christmas Present and other selected items of this collection, which are limited to 2,999 pieces.
Bestow a christmas atmosphere upon your place with Goebel collection Tomorrow comes the Santa Claus!
Redeem this voucher code* MH2T1 (worth 5 euros) — by purchasing your Goebel items and save up to 10%!
* The voucher code is valid through February 01, 2019 with a minimum order value of 99,- euros after deduction of returns and cancellations. A partial redemption or cash alternative is not available. Can not be combined with other coupon codes or vouchers.