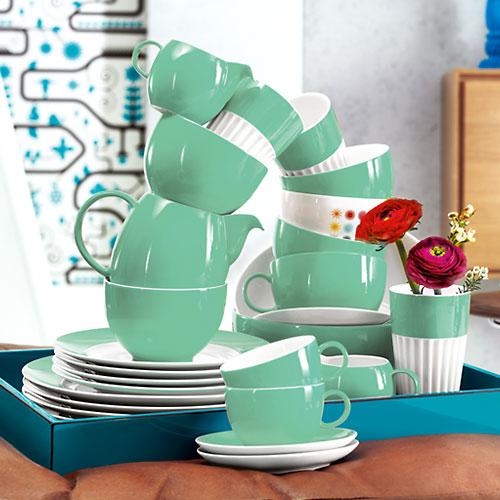 Thomas Sunny Day Baltic Green
Sunny Day by Thomas is one of the most successful crockery patterns in Germany and from now on is also available in a trendy Baltic Green colour. The fresh and discreet shade of green can make a perfect match with other colours of the Sunny Day colour family.
Complete Thomas Sunny Day Baltic Green porcelain with red, orange or light pink to build a harmonious general view.
Like all other patterns of Sunny Day, pastel-coloured green crockery is dishwasher safe, shockproof and scratch-resistant.