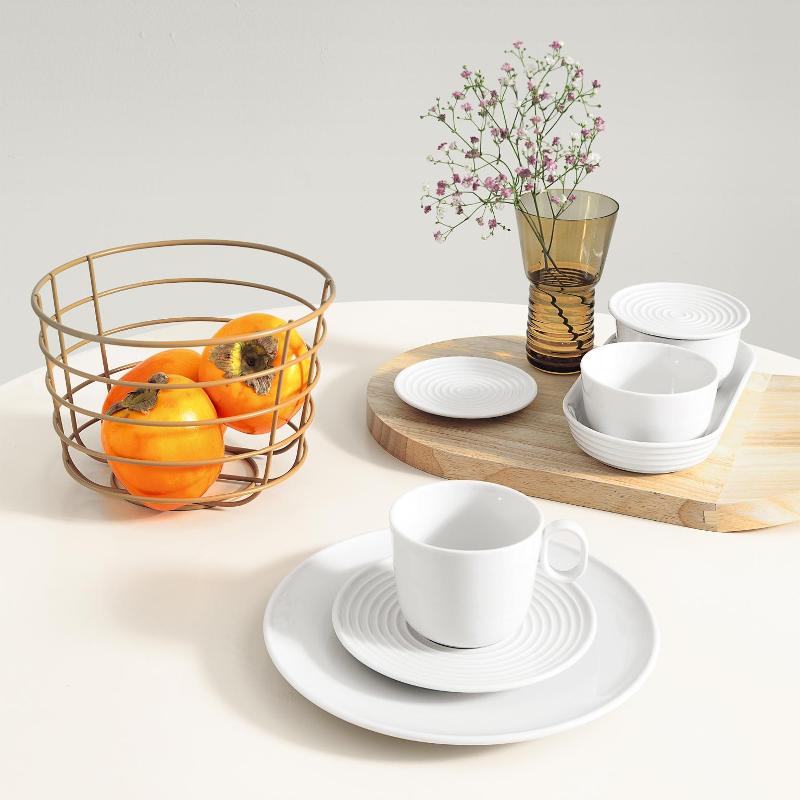 Thomas ONO
The Thomas ONO collection focuses on the essentials: its design language is simple, yet independent, clever and at the same time casual. The concept and the form come from the pen of the German designer Kilian Schindler.
The typical characteristic of this tableware series is the striking groove pattern, which is not only visible but also palpable and perceptible. ONO convinces as a complete tableware collection for the laid table, and also with individual items: One example of this is the oval plate 34 cm. It has a flat side and a raised edge on the other - salads or sauces are particularly easy to pick up with a fork or spoon. An optical and functional eye-catcher, whether as a gourmet plate, grill or salad plate.
This form is a real all-rounder that meets the requirements of everyday use and also cuts a good figure on festive occasions, such as on any festive table at the big family party. The compact articles are characterized by high edge impact resistance and are dishwasher and microwave safe.