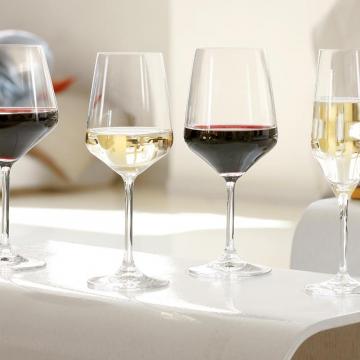 Spiegelau Style Glassware
New items of 2015 launched by Spiegelau impress with their beautiful design. The modern and elegant Style collection comprises glassware made of crystal glasses.
Distinctive outlines of this glassware collection lend it a lovely and stylish appearance.
Spiegelau Style Glassware, as well as other Spiegelau glassware collections, you can find in on-line shop Porzellantreff.de.