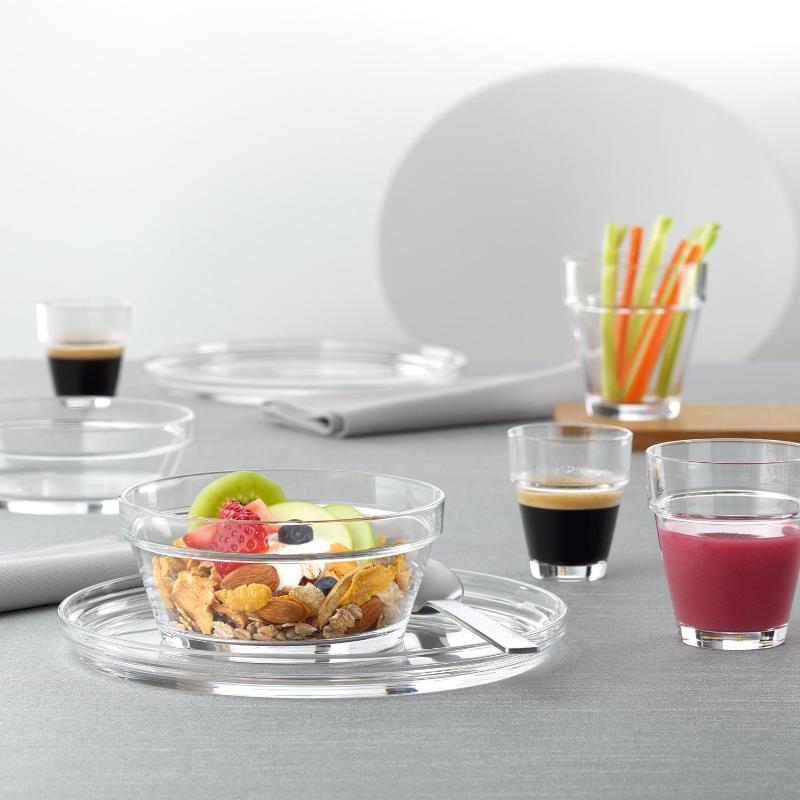 Spiegelau Bistro Glassware
The glassware collection Bistro by Spiegelau is made of high-quality crystal glass. Drinking glasses, bowls and plates of the Bistro collection feature the high level of break resistance.

This glassware collection is a perfect fit for your nice coffee table setting. Its all-purpose mugs can be used for hot as well as for cold drinks. A coffee table set with the Bistro glassware is definitely a real eye catcher.