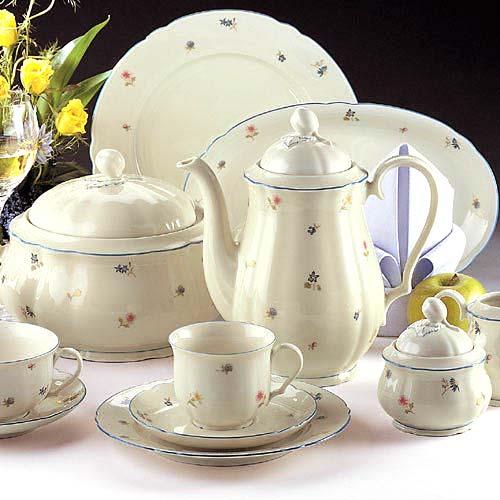 Seltmann Weiden Marie-Luise Streublume porcelain
Do you like cosy atmosphere and are fond of classic and at the same time modern things? This collection of porcelain dishes decorated with colourful flowers and blue rims will excellently fit into your everyday life and will definitely help you to create a festive atmosphere. It is suitable not only for a family dinner but also for a great feast. This pattern is notable for its beautiful design and for the high quality, for its practicability and impressive workmanship.
The Marie-Luise Streublume collection by Seltmann Weiden is dishwasher and microwave safe, scratchproof and is protected against any possible mechanical damages.
(1 Customer reviews)