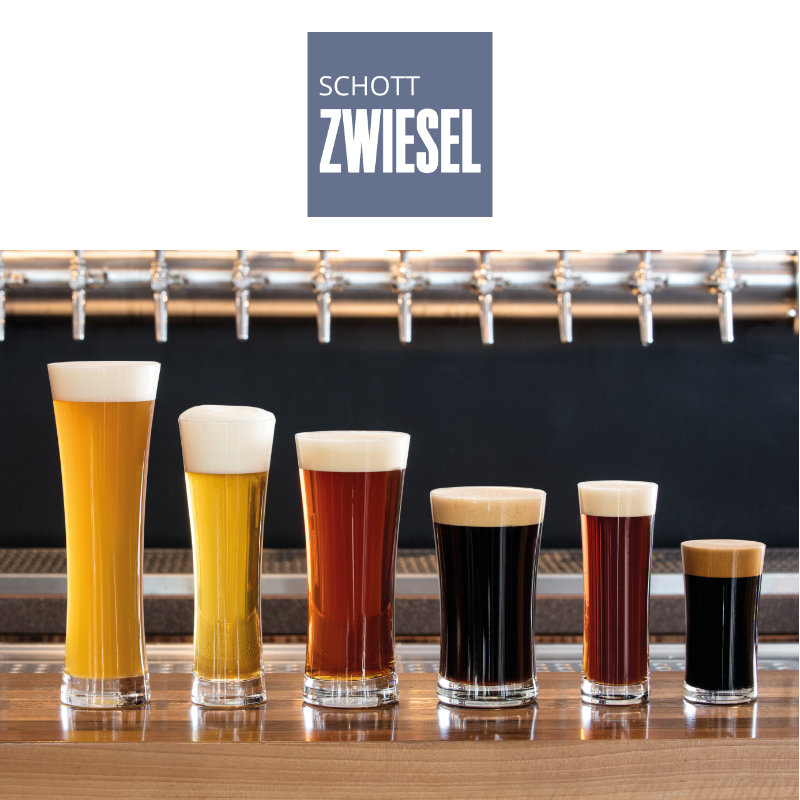 Schott Zwiesel crystal glasses
Schott Zwiesel glasses are notable for their pure brilliance and incomparable perfection. You will appreciate an excellent design of theses glasses manufactured at the traditional glass factory.
Tritan Technology from Schott Zwiesel
Thanks to the patented Tritan Technology, the Schott Zwiesel glasses are not only dishwasher-safe, but also break and scratch-resistant. New manufacturing processes and new raw materials helped to achieve the high-purity of the glass products. Automatic and computer based processes guarantee their quality and brilliance.
Our online shop offers also noble cutlery and fine porcelain out of which you can find some other articles to match your new Schott Zwiesel glasses!
Schott Zwiesel glasses, decanters and accessories for professionals and regular users
Schott Zwiesel company offers high quality glasses, noble wine glasses, beautifully designed decanters and serving bowles. Every single glass is extremely strong and durable thanks to the Schott Zwiesel Tritan-Technology.
A noble wine needs a suitable glass to enjoy its rich bouquet. The Schott Zwiesel wine glasses will allow you to appreciate the flavour of your favourite wine. Only wine glasses from the collection Wine & More will help you to feel the real wine complexity. The quality is combined with incomparable design and makes these glasses extremely popular among sommeliers and wine lovers. Moreover, Schott Zwiesel glasses are great presents for some special occasions.
Some collections of Schott Zwiesel have been designed together with famous sommeliers. This cooperation helped to create the glasses which allow you to taste complex flavour of wine and will leave unforgettable impressions. Noble sensibility,fascinating design and high quality of these glasses are known and valued worldwide.
Decanted wine - a great pleasure
Being closed in a bottle good wine keeps its rich flavour secret. To feel the real complexity of its bouquet you are to use a high-quality Schott Zwiesel decanter. Schott Zwiesel glass jug will allow complex aromas to develop and will help you to enjoy a sophisticated taste of wine.
Enjoy drinking cocktails at home
The quality of a cocktail and wine depends on the glass you choose for it. That is why Schott Zwiesel company has designed Bar Professional collection. The glasses from this collection meet the requirements of the professional glass standards and can be found worldwide, in high-star hotels and top bars. Make your next cocktail party unforgettable with Bar Professional glasses.
By purchasing bowls and plates from the collection Serving & More, you can complete your set of new glasses. Schott Zwiesel has made everything possible so that this collection and the glasses go well together.