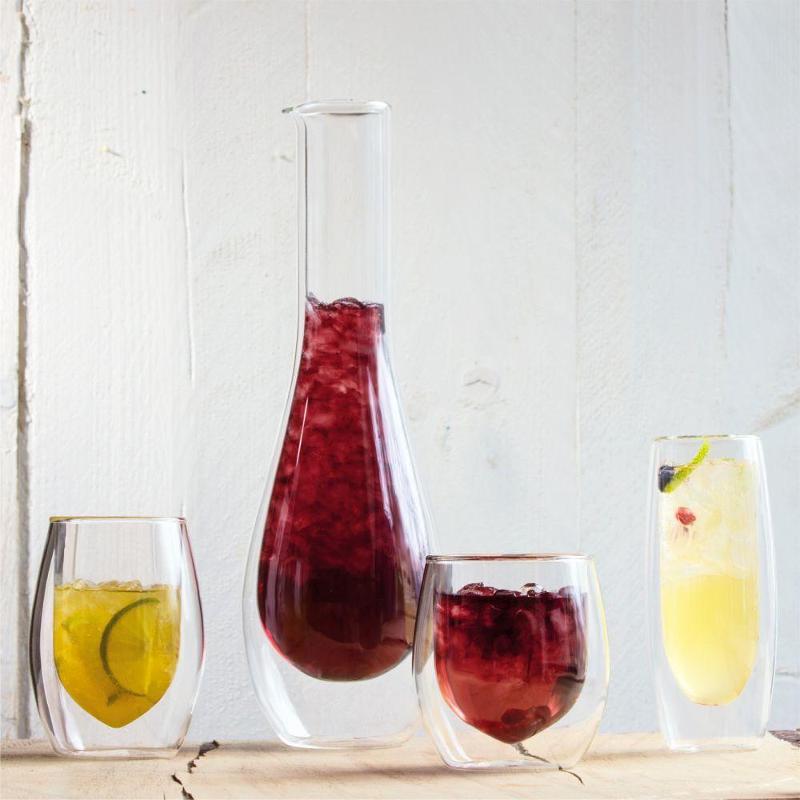 Schott Zwiesel Glasses Summermood
Summermood is a perfect companion for the summer. This new collection from the Schott Zwiesel house offers double-walled glass in a form of three voluminous glasses and a shapely jar. With the double-walled form it seems as if beverages were floating in the vessel. Moreover, the air between glass walls lets your beverages stay longer fresh and cool.
Enjoy the summer with colourful drinks and cocktails, cool white wine or fresh red wine from the stylish Summermood drinking vessels.