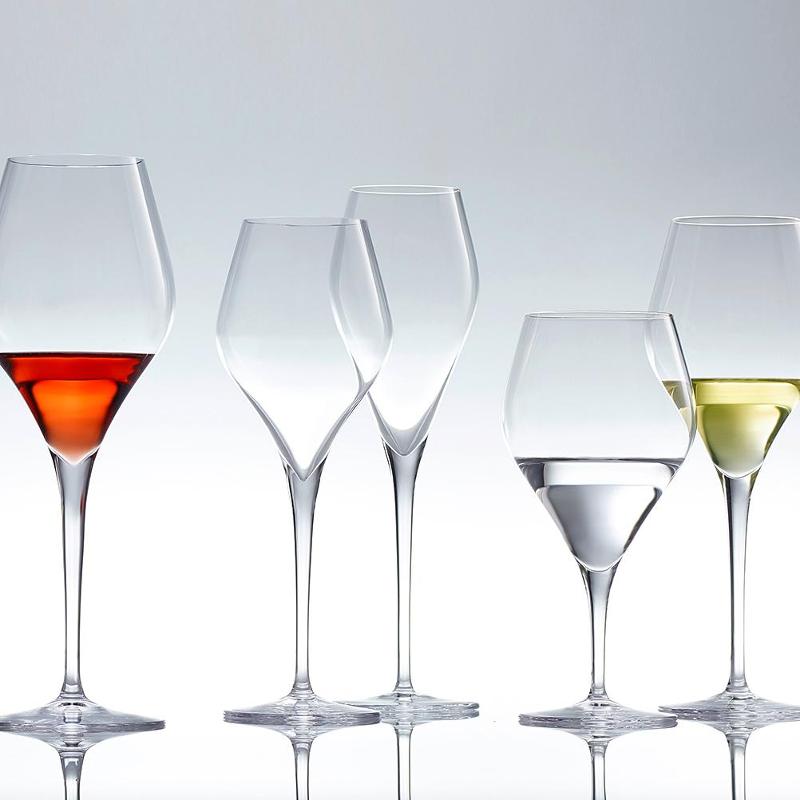 Schott Zwiesel Finesse
Finesse glassware by Schott Zwiesel impresses you with its elegant design. The distinctive bend in the glass of this Gourmet stemware collection is a real eye-catcher. The design of this collection helps various types of wine to fully develop their nice flavour. The Wine & More collection Finesse includes glasses for Bordeaux, red wine, Burgundy, Chardonnay, Riesling, sparkling wine or champagne, and water, coming in 7 sizes each.

Schott Zwiesel Finesse Glasses to serve water, wine, and champagne and much more you can find at Porzellantreff.de.