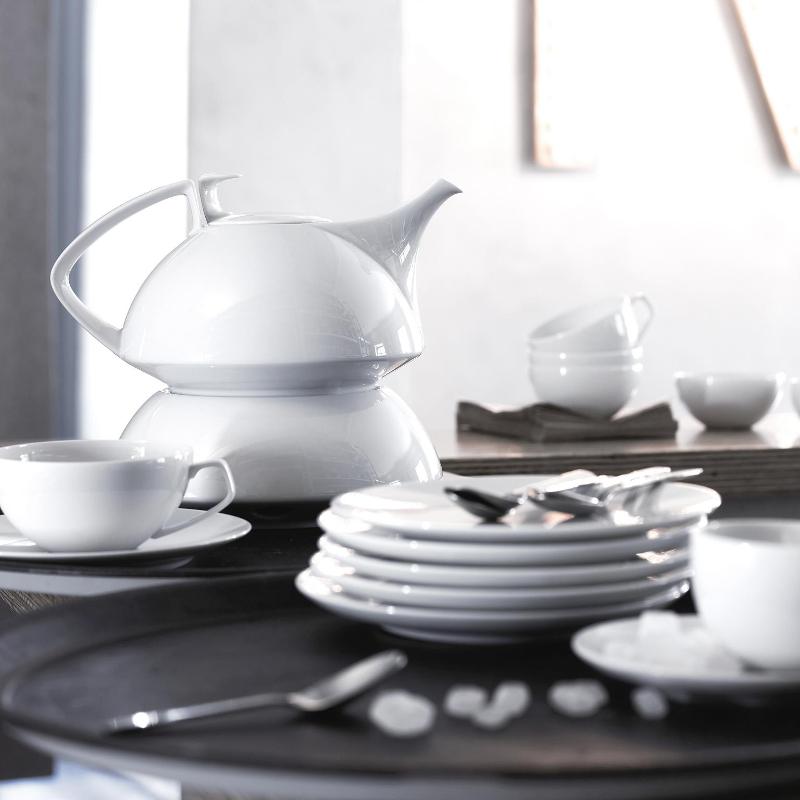 Rosenthal TAC 02 white porcelain - brings style and tradition together
The Rosenthal company exists since 1879 and stands for the highest and finest quality of porcelain and of tableware manufacture. Rosenthal products are famous and appreciated around the world. Its porcelain patterns could have been collected for years. That is why single items of coffee and tea sets or dinnerware may make a good birthday or wedding gift.
The Rosenthal Studio Line TAC 02 white collection impresses you by its simple and remarkable design. It was created by one of the most famous architects of our century - Walter Gropius, and has arisen from the idea of mirror-symmetric inversion. The result of this creative inspiration is worth being a part of every festive table top.