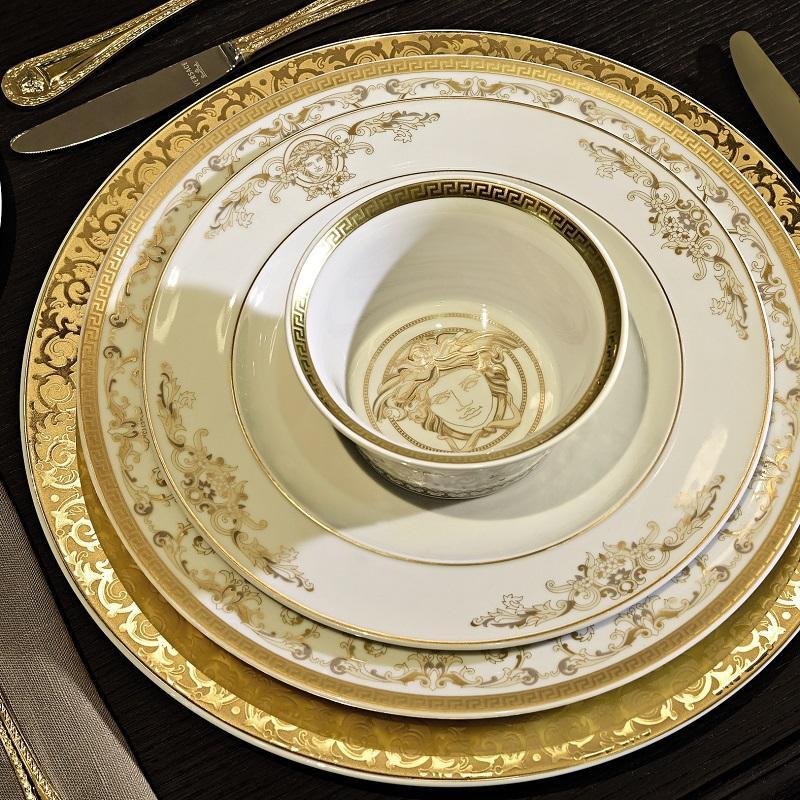 Rosenthal Versace Medusa Gala
Glamorous Versace lifestyle is continued in a new tableware collection from Rosenthal Versace. This traditional Versace motive is noticed on each item from Gala collection. Thus, the iconic head of Medusa and the filigree baroque ornaments look very noble thanks to the contrast match of white and gold.
Also richly decorated golden rims as well as fully covered with gold places perfectly highlight elegance of Rosenthal Medusa Gala.